Mike Olsen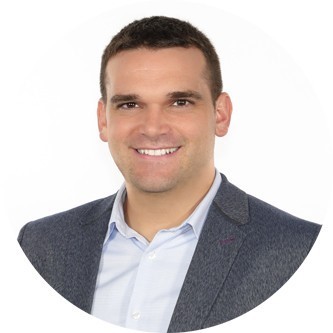 Mike Olsen is the Founder and CEO of Proctorio, an online proctoring company that develops technology to increase educational access and ensure academic integrity in remote environments. Mike founded Proctorio in 2013 on the premise that upholding academic integrity should not come at the expense of student privacy and data security. Proctorio has shifted the paradigm of remote proctoring and introduced a solution that operates in a sandbox, equipped with End-to-End Encryption to optimize the safety and security of digital learning. Under Mike's leadership, the company experienced exponential growth, growing from just 8,000 tests proctored in its first year to over 30 million exams in 2021.
Previously, while pursuing degrees in Aerospace and Software Engineering at Arizona State University, Mike served as Lead Research Software Engineer for ASU Online (now EdPlus), driving incredible growth in the university's online student enrollment. In his five years in the role, Mike worked as the architect behind top-of-funnel enrollment tracking for multiple subdomains across the university.
Mike is a prominent leader in the Phoenix technology community and was recently named a member of the National Small Business Association (NSBA) Leadership Council to promote the interests of small businesses to policymakers in Washington, DC. Mike shared his cybersecurity and data protection expertise at the OEB Global Conference in Berlin on two different panels discussing the implementation of GDPR in Europe. He also serves on privacy subcommittees for the Association of Test Publishers (ATP), was named one of Arizon''s "35 Entrepreneurs Under 35" by The Arizona Republic, and was a panelist in the Academic Surveillance Debate at ASU GSV 2021.